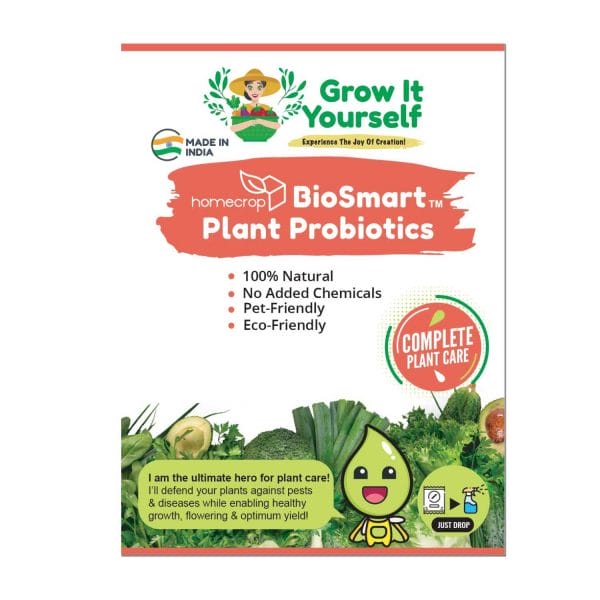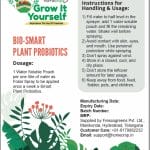 Plant Probiotics
Plant Probiotics Water soluble pouches enables a plant to develop immunity to all shocks and pests. It enables plants every part to grow healthier and stronger.
Includes: 10 Pouches
Due to the huge volume of the orders we are currently receiving, there could be a delay in shipment time. Thank you for your patience!
Description
Homecrop BioSmart is the Smart botanical origin Product that is completely made from natural ingredients that take care of Plant Growth + Plant Yield + Plant Protect + Plant Health.
Dosage: Drop 1 water-soluble pouch in 1-1.5 litres Water Sprayer can and shake it well to dissolve the pouch and ingredients. Spray the liquid with plant probiotics as foliar spray. Use one pouch per week to spray on the plants.
Homecrop BioSmart Plant Probiotics is a unique Water Soluble Powder formulation of biological rooting & plant growth inducer comprising of a consortia that incorporates a variety of biological and natural cultures, mycorrhizhae , seaweed derivatives ,humic and fulvic substances and vitamins that work together to stimulate rooting in the early stages of crop development. Plant Probiotics can be applied at base level & foliar spray .