Radish Seeds
₹30
If the raddest vegetable had a name.
Radishes are farmed and eaten all over the world, with the majority of them being eaten raw as a crisp salad vegetable with a pungent flavour. There are several types, each with its own size, flavour, colour, and maturation time. The numerous chemical compounds produced by the plants give radishes their biting flavour.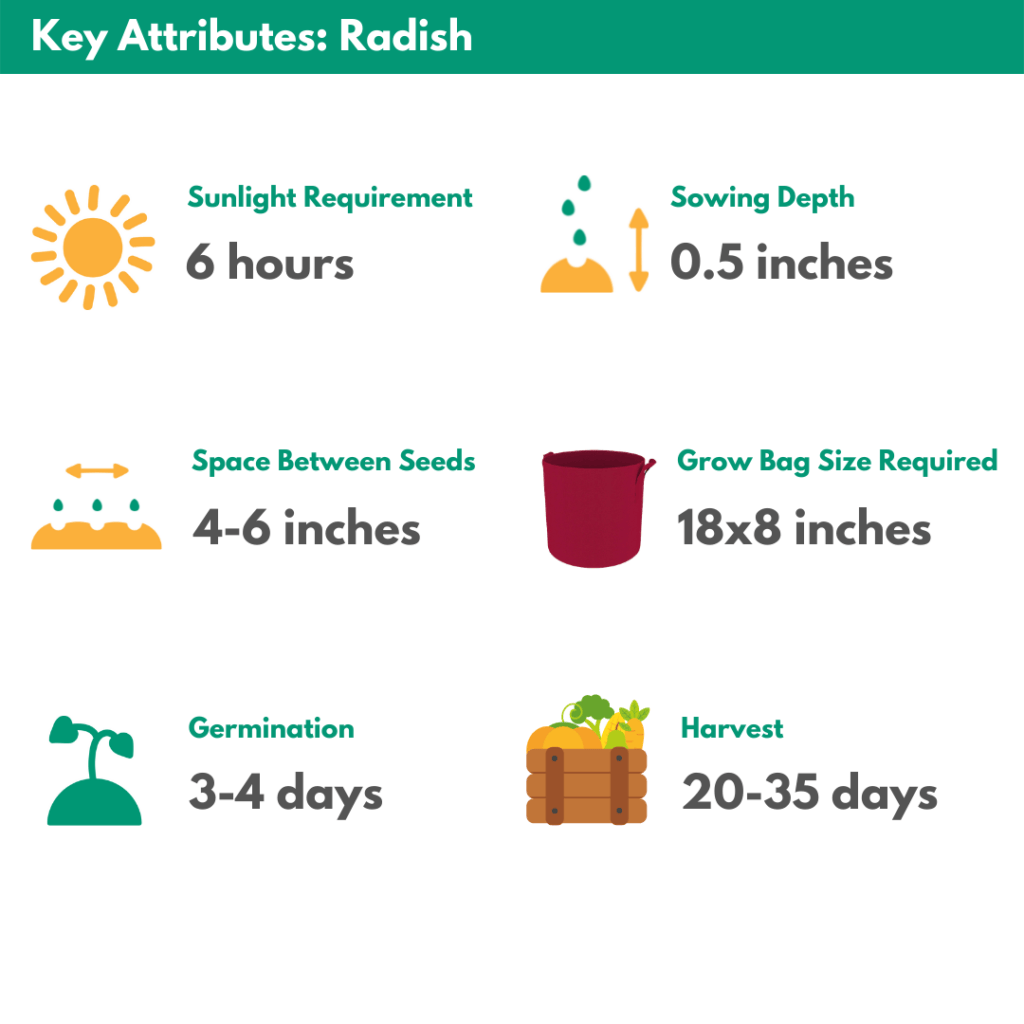 Pest & Disease Control
Description
Reviews (0)
Radish Plants are prone to wireworms. Radish being a root vegetable ,Using HomeCrop's Soil Probiotics is highly recommended.
Description