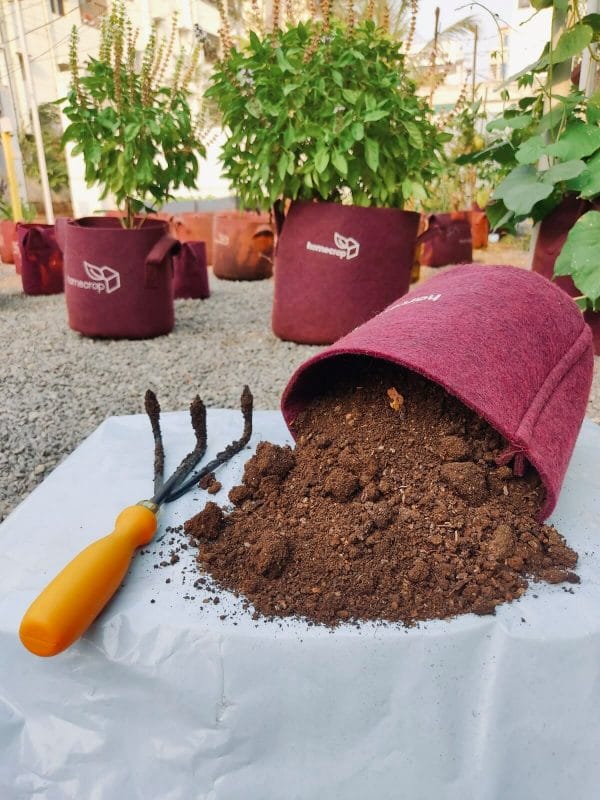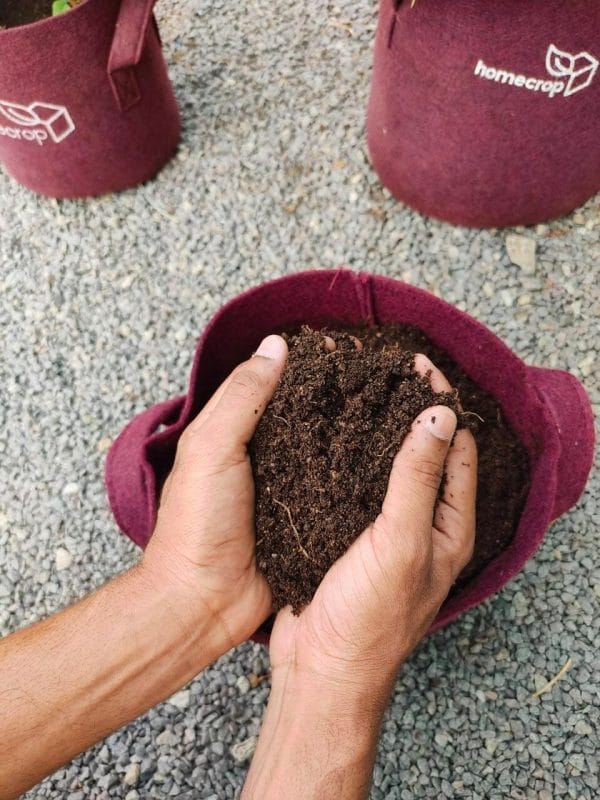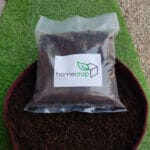 All-Purpose Ready-To-Use Potting Mix (10 KG)
Try our All-Purpose Ready-To-Use Potting Mix for growing all types of plants.
Free shipping does not apply to Potting Mix.
Description
Reviews (0)
Why our mix?
What does the mix contain?
How to use
Description
It all starts with the right mix. Our all-purpose ready to grow mix is a perfect blend of micro, macro, nutrients, and beneficial microbes, which makes it a perfect choice to grow a bountiful garden. When the mix is right, the major necessities like water and sunlight turn into a bonus for your plants. The mix is home to an immune plant, and a plant that's just not immune to pests and viruses, but also is healthy enough to bear flowers and fruits.
Conserves Moisture: The presence of coconut coir in the mix acts like a sponge that holds and retains moisture, which means you do not have to water too many times in ideal conditions. In short, your plant will never face a deficiency of moisture.
Root Boosting: The beneficial microbes in the mix helps with an enhanced root growth, which means that the roots would be healthy enough to process and distribute the nutrients from the mix to all the parts of the plant.
Promotes balanced Aeration: The mix holds the roots tightly enough so that the plant doesn't get blown away with the first wind. While also providing enough space to enable roots to breathe properly, which is beneficial for the healthy and growth of the plant altogether.
All natural and safe to use: The mix is made with 100% organic ingredients without any artificial chemicals, and is completely safe to use even with bare hands. Good for you, and good for the planet.
Faster Growth: Highly enriched compost long with the micro and macro blend in our mixes enhances the natural biological activity in the plant, resulting in a faster and better plant growth.
No need to add anything: Our mix is a ready to grow mix, which contains everything that your plant needs to grow. From health to immunity, and everything in between.
Manufacturing: The mix is proudly made in India.
Prevents soil borne diseases: The beneficial microbes in the mix help the plant to be more resistant to soil borne diseases, pest, and more.
Suitable for all kinds of plants: Vegetable plants, flowering plants, indoor plants
Coconut Coir
Enriched Compost
A blend of plant based micro & macro nutrients
Beneficial microbes
You just need to fill your bag or your pot with the mix to start growing the plant. If you're experiencing hot weather, mix may become a little dry, so you may be required to water your plant twice to ensure that your plant is receiving enough water.