Green Capsicum Seeds
₹30
Red and green capsicums don't only have different colours but also different health benefits.
Green Capsicum, famously known as Shimla Mirch in India, is one of the easiest vegetables to grow in home gardens. Rich sources of vitamin A, C, and E are known to improve many bodily functions.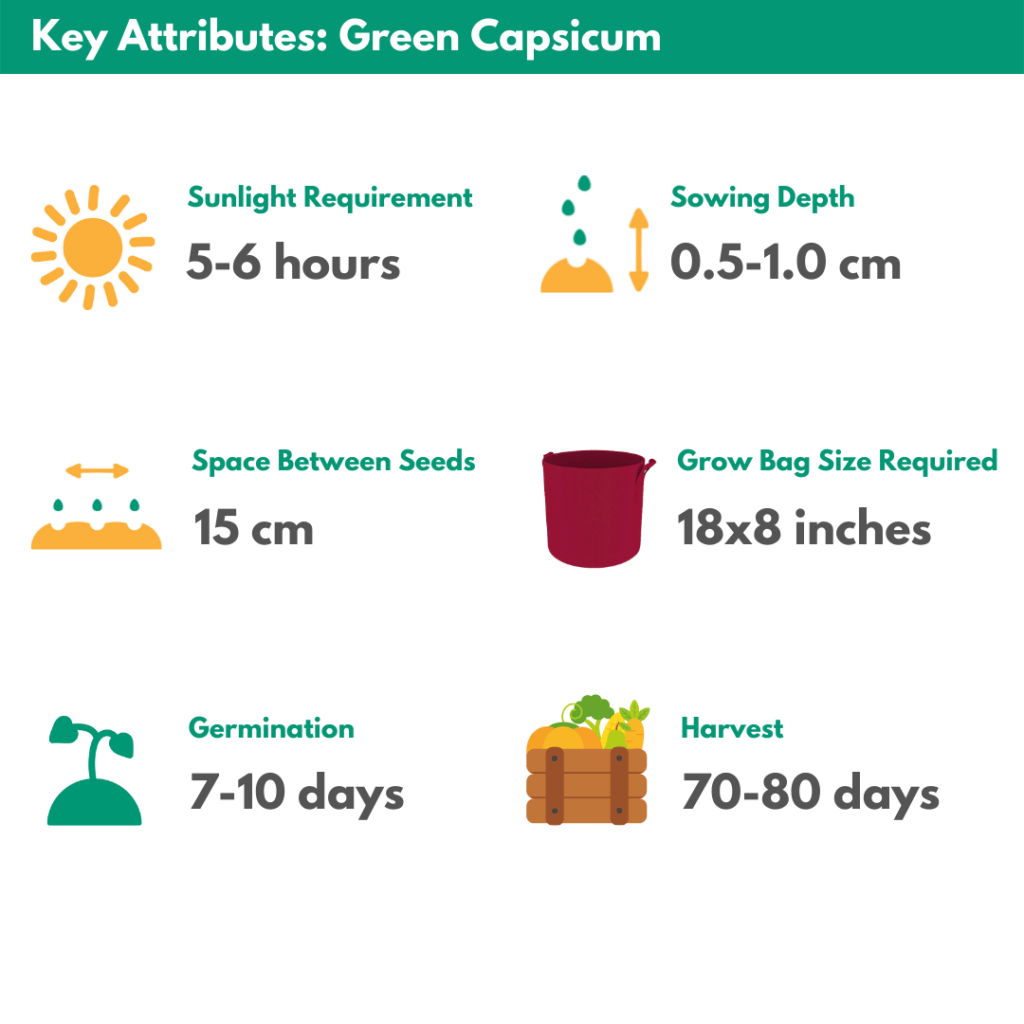 Pest & Disease Control
Special Instructions
Description
Reviews (0)
Use of HomeCrop's Soil Probiotics is highly recommended.
Sunlight Requirement: Partial sunlight [5-6 hours] in summers and all day sunlight in winters.
Sowing Depth: 0.5-1 cm. Once plants are around 10-15 cm tall, transport them into a bigger container.
Description