Cluster Beans Seeds
₹30
The BEAN-ing of life can be found in this vegetable!
Cluster beans more commonly known as gawar in India are a common food in many households. They have a narrow, long, and green body with tiny pods inside them. They are native to India and have plenty of health benefits. They are rich in fibre and vitamins as well.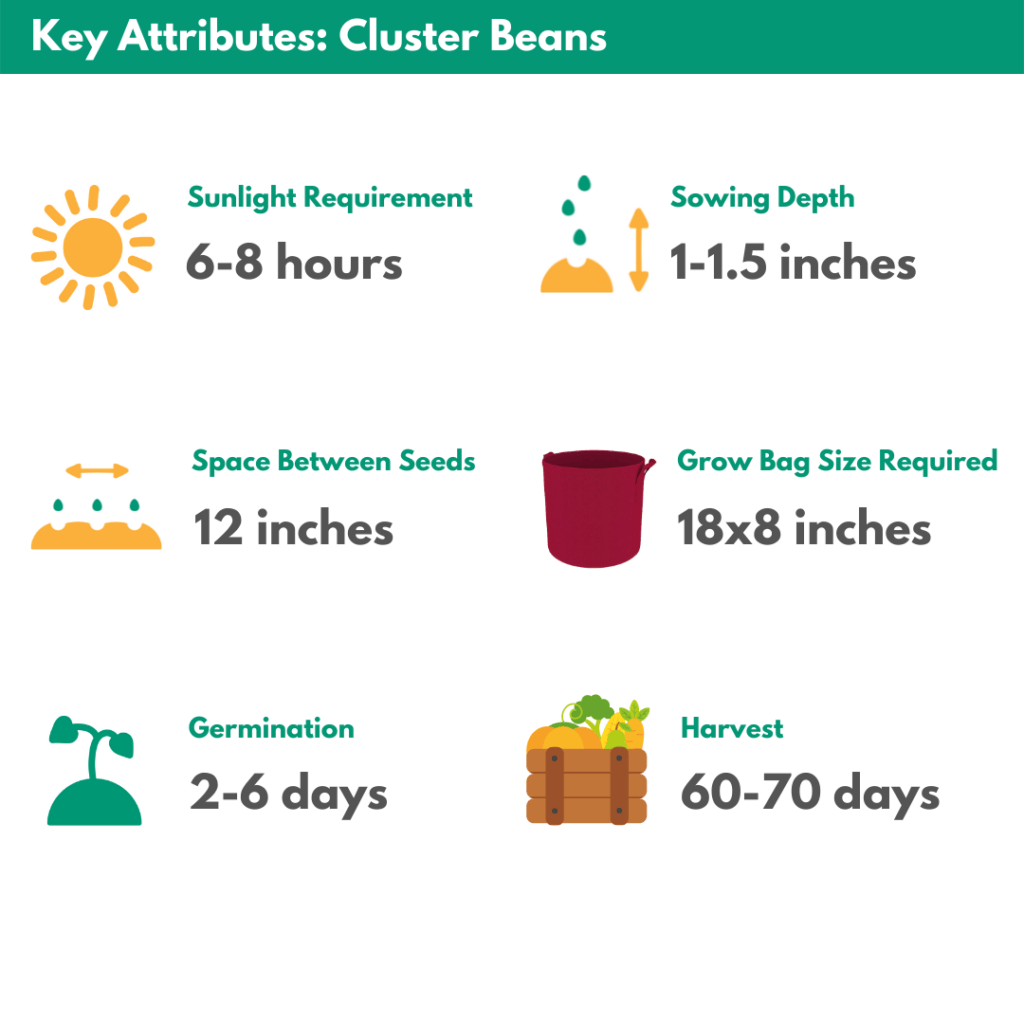 Pest & Disease Control
Description
Reviews (0)
Cluster Beans Plants are mainly prone to attacks by aphids. Spraying with soap water or HomeCrop's Neem oil can keep the plants safe.
Description