Brinjal Seeds (Purple Long)
₹30
Italians once believed that brinjals made you insane!
Brinjal, also known as Aubergine or Eggplant, is an all seasoned, easy-to-grow plant. Organically grown brinjals are not only tasty but also very nutrition dense, carrying significant amounts of Potassium, copper, magnesium, manganese, phosphorus, niacin, and folic acid.
Purple long eggplants have softer and tender skin with green flesh. And contains fewer seeds when compared to other varieties.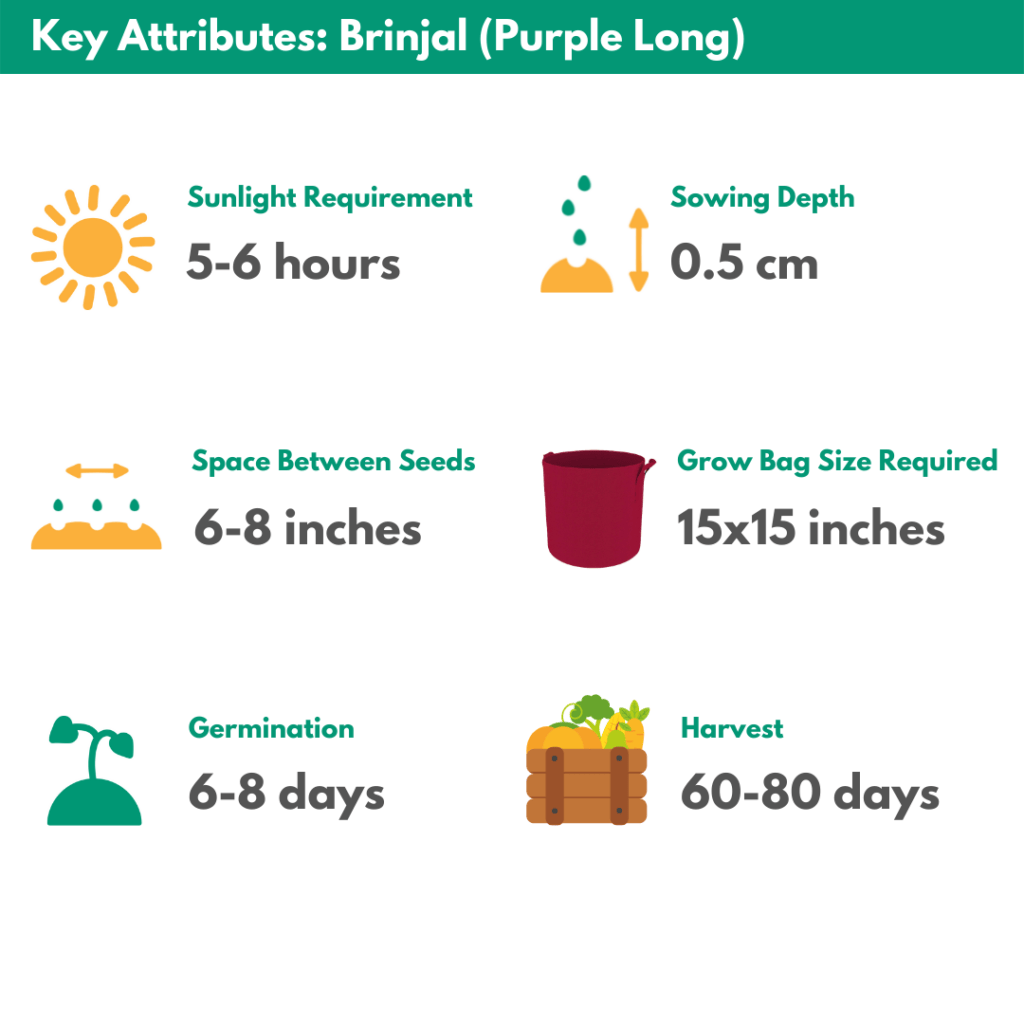 Pest & Disease Control
Special Instructions
Description
Reviews (0)
Brinjal plants are prone to pest attacks. But, spraying HomeCrop's neem oil on the plants repels pest attacks.
Sunlight Requirement: Partial in summers (5-6 hours), full day in winters
Sowing Depth: Gently sprinkle seeds and cover them with 0.5 cm of soil mix. Once the plant has grown to 4-6 inches in length, transport the source to a bigger pot.
Description