Easiest vegetables to grow for beginner gardeners
homecrop
If you have started exploring growing your own food, the process can be overwhelming in the beginning. As a newbie, it is may be confusing to choose which variety to grow. You may want to grow your favorite veggie on the back of your mind, but it may or may be growing as expected. For simplicity, as a newbie in gardening you can stick to herbs and leafy greens as they do not require much maintenance. If you are past leafy greens and want to see some colorful goodies in your garden, then here are 5 varieties that are easy to grow.
Radish: If you are growing vegetables for the first time and do not want to attract pests/infections, radish is the easiest vegetable to grow. It takes about 80-90 days to harvest and can be grown year round.
Carrot: Similar to radish, carrot is easy and can be harvested earlier than expected. It can be used as baby carrot and is great for salads, sandwiches, soups. Carrot can grow with minimal sunlight (4 hours) and maintenance.
Onion: Although onion requires lots of sunlight, it is easy to germinate and grow. It can be harvested anywhere between 80-150 days depending on the size you require.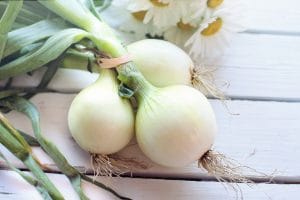 Beetroot: This nutrition packed veggie is easier to grow than it seems as it requires only partial sunlight (4-6 hours). It can be harvested as early as 60 days, but if you want bigger roots you can let it grow for 90 days.
Okra: If you need a vegetable that can withstand most diseases and insects then Okra can be your best choice. However, it is a full sunlight plant and requires direct sunlight of at least 6 hours per day. It is prone to infections and pests. So it may not be as easy as leafy greens or radishes. But if you are stepping up your skills, you can start off with Okra.