Smart Grow Bags Are The Smart
Way To Grow Vegetables
Our smart grow bags make growing your own fresh, organic vegetables super easy.
SMART GROW BAGS
Smart grow bags are the smarter way to grow your vegetables at home
PERFECT FOR SMALLER SPACES
Our smart grow bags are perfect for balconies and small spaces
MODULAR & MOBILE
Our smart grow bags are easy to move with convenient handles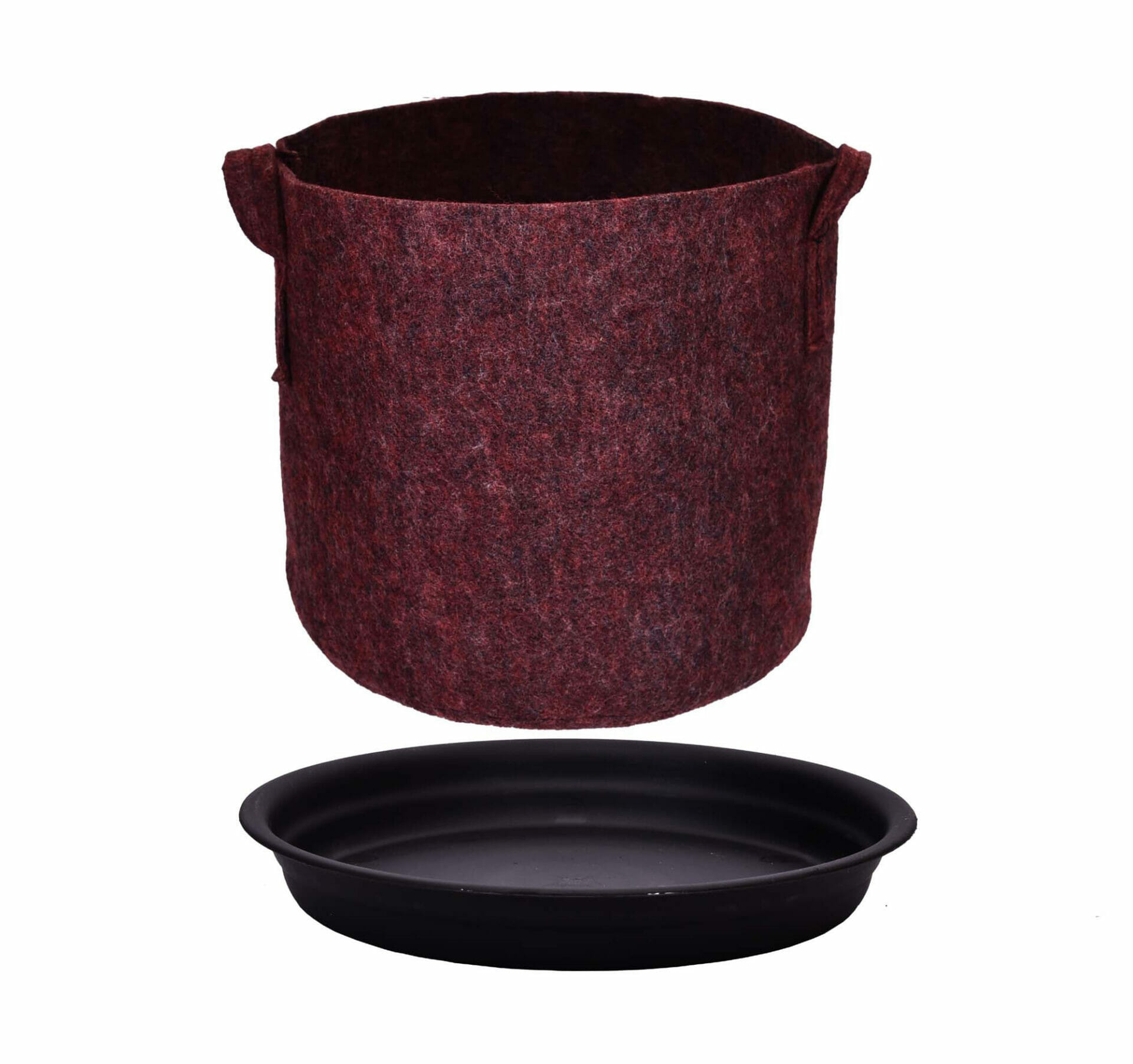 Bio-Degradable & BPA-Free
Better Than Plastic
Reusable, washable and durable
Bio-Degradable & BPA-Free
Better For Plants
Prevents root circling therefore prevents stunted growth of plants
Promotes air pruning of the roots
Increase in root structure and mass as a result promotes accelerated growth of plants and yields
Promotes aeration; lets beneficial microbial life thrive in growing media
Regulates temperature; superior insulation keeps the plants warmer in winter and cooler in summer
Prevents over-watering and root rot
Better For You
Completely flexible and mobile; can be folded and stored when not in use or carried along with you if you are moving place.
Handle makes it easy to carry different places around the rooftop/balcony/yard if sunlight only reaches certain areas
BUY NOW ON AMAZON
* Visiting Charge: For those who need a visit to their residence for assistance on choosing the packages, a minimum charge of Rs.200 will be charged.
** Accepting Package Orders From Vijayawada City: Currently only packages are available in Vijayawada. Custom option is not available to residents of Vijayawada. Delivery is 15-20 working days. Contact support at 8179982232 for more details.
Grow Organic Vegetables at Home
Get in touch with us to start your Kitchen Garden today!